Tennis Courts & Grounds Hire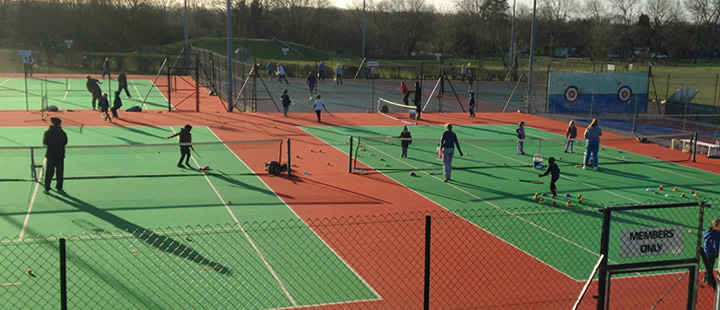 Tennis
There are five full size adult tennis courts at Greenwood Park. Club membership, lessons and courses are available through Greenwood Park Tennis Club, who use part of the pavilion and the main courts – further details are available on the Greenwood Park LTC website.
In addition to the public adult court, the children's court, Kids Zone, is available for hire when not in use by the Tennis Club, also via the website above.
Hire charges:
Adult Court:  £8.00 per hour
Kids Zone: £2.00 per hour
---
Grounds Hire
Off pitch, unmarked areas are available to hire in our parks throughout the Parish for outdoor events and activities such as football training, fitness sessions, boot camps and dog training*.
There are two categories of hire:
Large areas: area up to 60m x 100m
Small areas: area up to 40m x 60m
Hire charges
Areas may be hired by the hour, half day or full day.
*Please note that all organised activities on Parish Council land are subject to a hire agreement for which there may be a charge – please contact Dani Medlin at the Greenwood Park Office to discuss your requirements.