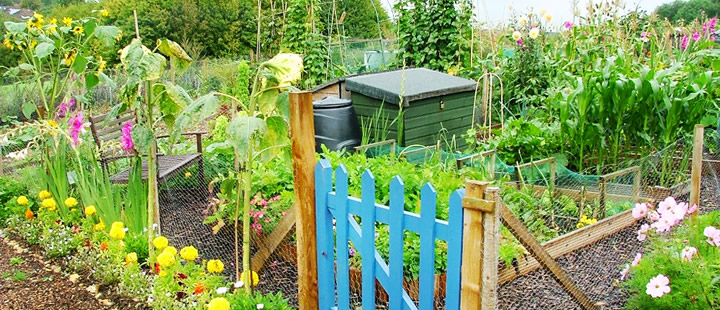 Allotment gardening has experienced an increase in popularity recently, especially following programmes such as The Great Allotment Challenge which have shown just how much can be grown on a single plot.
They are an important and valuable community resource, providing local residents with the opportunity to grow a wide variety of produce, soft fruit and flowers that they perhaps would not otherwise have the space for, especially with modern houses generally having smaller gardens.
The Parish Council operates allotments on three sites – as shown on the Allotment-Site-Plan:
Tippendell Lane (in Greenwood Park, near Community Centre)
Watford Road (in Greenwood Park, behind Midway Surgery)
Park Street Lane
St Stephen Parish Council allotments are available to residents of the Parish and those living within 1 mile of the Parish boundary. The Council offers both large and small allotments. If you are new to allotment gardening you may wish to take on a small plot in the first instance, as the cultivation and maintenance of a large plot takes considerable time and commitment.
Advice on allotment gardening can be found on various websites, such at the Royal Horticultural Society and the National Allotment Society. You can also get advice from local gardeners, buy seeds, plants, fertilizer etc at competitive prices, and attend gardening events and talks by joining St Stephens Gardening Club which operates from the Gardening Club hut in Drop Lane, Bricket Wood.
To apply for an allotment, please contact the Assistant Clerk who will arrange for you to visit your preferred site with a member of the grounds team to view vacant plots. Please note that we may have waiting lists for vacant plots, in which case you will be advised that you have been placed on the list. Parish residents take priority on the waiting list.
Allotment charges
There are different rates for residents and non-residents (no more than 1 mile outside the Parish boundary) of the Parish and residents will always take priority – non-residents will only be allocated an allotment if there are vacant plots and no waiting list. The charges for the year 2022/23 are:
Residents
Large allotment – £24.00
Small allotment – £16.00
Non-residents
Large allotment – £39.00
Small allotment – £22.00
New Tenancy Fee
All new tenants – £16.00+VAT=£19.20
Plot Clearance Fee
Minimum £60 – the charge will be dependent on the amount of material to be cleared
The full allotment fee is payable on the day the tenancy agreement is signed and thereafter is due on 1 October each year. A key deposit of £20.00 is also payable for the key to the gates at Park Street Lane Allotment site only.
Tenancy agreement
The tenancy agreement contains all the terms and conditions of tenancy. The allotments are inspected quarterly to ensure that the tenant is abiding by these terms and conditions – failure to so may result in a non-cultivation order or the termination of the tenancy.
Conditions of Allotment Tenancy 2022-23
Contact us about Allotments
Contact Amanda, Assistant Clerk at amanda@ststephen-pc.gov.uk