Park Street Ward Councillors
Park Street Ward is the eastern part of the Parish and includes Colney Street, Frogmore and How Wood, as well as Park Street itself.
The Parish Councillors for the Ward are shown below, along with a short biography, details of their membership of Council Committees, Task and Finish Groups, and representation on outside organisations, and their contact details.
Cllr Bill Pryce (Vice-chair)
cllr.b.pryce@ststephen-pc.gov.uk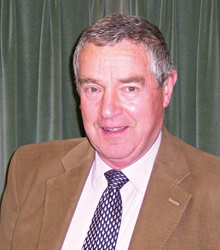 A Parish Councillor can really make a difference. My main interest was to prevent inappropriate development, improve the leisure facilities and encourage people to participate in the arts and sport.
I have been able to do a great deal towards achieving those aims, having previously spent three years as the Chair of the Council – almost a full-time job – and subsequently as its Vice Chair. I was able to make a difference in a number of other areas particularly attending to residents' individual issues. In 2022, I was again honoured to serve as Chair of the Council.
Anyone interested in becoming a Parish Councillor will find it very rewarding, exciting, sometimes frustrating, but in the main very satisfying.
Contact Cllr Pryce at:
150 Park Street Lane
Park Street
St Albans
Herts
AL2 2AU
Tel: 01727 873181
Membership of Committees & External Appointments
Woodbury Field
Neighbourhood Plan Steering Group (Leader)
Annual Events Working Party
Bricket Wood Station Heritage Trust
Herts Association of Parish and Town Councils
(Elected Member Executive Committee)
Save St Albans Fight the Freight
Park Street Primary School
How Wood Primary School
cllr.n.tyndale@ststephen-pc.gov.uk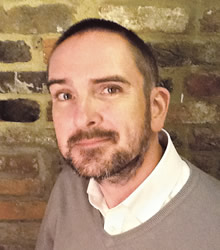 I was elected in 2012, when a vacancy arose. Prior to that I had only a vague idea of what the Council does for the community – in terms of providing facilities, outdoor spaces and an official voice in planning and development issues.
I have taken a particular interest in promoting and improving the facilities managed and events held by the Parish for its residents, supporting improvement to the Abbey Flyer Line and opposing inappropriate development locally.
In my experience, councillors are most effective when they are independents, working together solely in the community's interest
Contact Cllr Tyndale at:
63 Park Street
Park Street
St Albans
Herts
AL2 2PE
Tel: 01727 872647
cllr.e.whittaker@ststephen-pc.gov.uk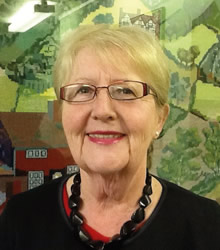 Since my election I have been passionate about retaining our Green Belt and I have been enthusiastic about ensuring developments are not overpowering and that green open spaces are retained.
My priorities also include reviewing our leisure facilities so they are fit for purpose, affordable and well maintained.
I appreciate that helping to develop local business and local talent is an important part of our activities. To this end I have been involved in developing events and activities that involve the community. I now feel we need to expand this approach of working together so the needs and aspirations of the whole community are fully reflected.
Contact Cllr Whittaker at:
31 Orchard Drive
Park Street
St Albans
Herts
AL2 2HQ
Tel: 01727 873710
Membership of Committees & External Appointments
cllr.d.yates@ststephen-pc.gov.uk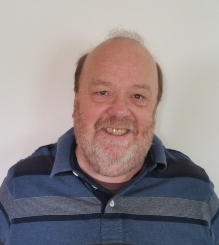 After moving to London in the early 80s, I became a frequent visitor to Bricket Wood Common and the footpaths in the south of the district.
My work in card-based payment systems, however, took me much further afield. After travelling extensively as a family we moved, in 1999, to the area we had previously visited as an escape from London.
I was elected to St Albans District Council in 2004 and have served the people of Park Street and Bricket Wood as a ward councillor for 17 years, originally as a member of a political party but, from 2018, as an independent.
Contact Cllr Yates at:
Cherry Trees
The Mall
Park Street
Herts
AL2 2HT
Tel:  07760 284241
Membership of Committees & External Appointments
Future Developments
Communications
Neighbourhood Plan Steering Group
Bricket Wood Joint Management Committee (SADC)
Park Street Village Hall
cllr.r.curthoys@ststephen-pc.gov.uk
Contact Cllr Curthoys via:
 St Stephen Parish Council
The Parish Centre
Station Road
Bricket Wood
St Albans
AL2 3PJ
Tel: 01923 681 443
Membership of Committees & External Appointments
ABFLY
Community Rail Partnership
Park Street primary School
Save St Albans Fight the Freight